The Game of ESOP
Internal board game for Harris & Associates that teaches employee-owners about their ESOP program in a fun, easy-to-understand format.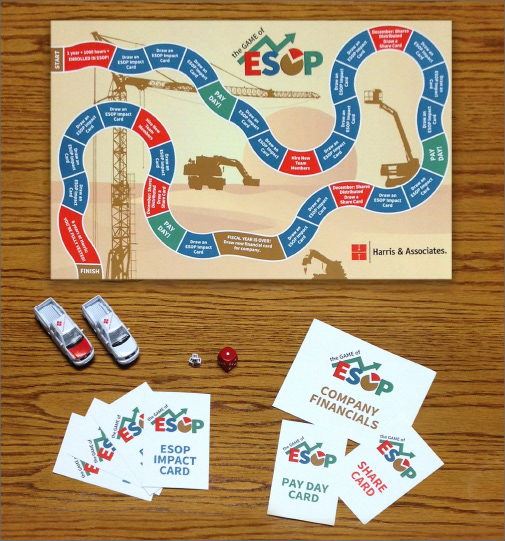 2015 SMPS Marketing Communications Awards
1st Place, Internal Communications + 2015 Best of Show Winner
When Harris & Associates transitioned to a 100% employee stock ownership plan (ESOP) company, many employees were uninformed of how the ESOP functioned. The Marketing + Communications team launched a campaign to educate employee-owners about ESOP.

The center of the campaign was a board game inspired by The Game of Life and customized to Harris & Associates, a construction management and engineering firm. Players follow a journey that mimics real life—they have a salary, receive shares based on a calculation of that pay, hire new team members, and their actions or the company's actions impact the ESOP share price in either negative or positive ways.